Online Registration
Two steps of online registration for 2020-2021 school year:
Step One: click the link below to complete the online registration form.
Step Two: make an online registration payment below.

Please note that if your child is a new student, you may take a free trial class for the first week and then make the payment after the first week.
If you have more than three children attending the school. Please calculate the total payment and enter "Other Amount".
You must specify your child(ren)'s full name (in English) and birth year, for example, John Smith (2010).
If you have any question or concern, please email school at chinesehuaxia@gmail.com.
Breakdown of registration Payment
Early-registration tuition for the full school year (32 school weeks): $370 (regular tuition is $400)
Registration fee: $60
PTA Deposit: $30 (not required if you have volunteered for the school in the past school year)
Multiple-child discount: $20 per child (starting at the second child)
Multiple-child Payment Breakdown
学费
(Regular Tuition)
提前注册学费
(Early Registration Tuition)
报名费
(Non-refundable Registration Fee)
Refundable PTA Service Deposit
第一子女(1st Child)
$400
$370
$60
$30
第二子女(2nd Child)
$380
$350
$60
第三子女(3rd Child)
$380
$350
$60
Registration Flyer (注册通知)
Tuition & Fee Refund Policy (
学费退款规定)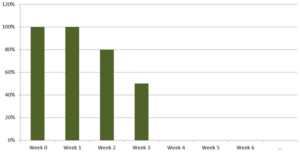 In case a student withdraws from our school after his/her full tuition is paid:
Registration Fee is not refundable

Tuition Refund Policy

Week 0 (registration date, first day of the school), 100% Refundable

Week 1, 100% Refundable

Week 2, 80% Refundable

Week 3, 50% Refundable

Week 4 (28 days since the first day of the school) and thereafter, 0% Refundable

PTA Service Deposit is 

Week 0-3, 100% refundable

Week 4 and thereafter, 0% refundable
Thanks for your cooperation!